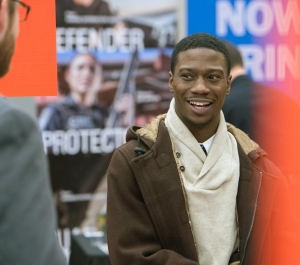 After Graduation
Criminal justice majors are prepared for positions as law enforcement and corrections officers on the local, state, and federal levels and for positions with community agencies that deal with crime, the criminal justice system, and victims of crime.
Students who choose graduate school typically pursue doctoral programs in criminal justice or enter law school.
Job Resources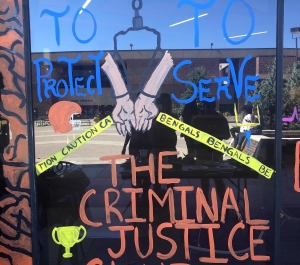 Criminal Justice Club
The Criminal Justice Club coordinates events to increase knowledge and perspectives of crime and safety concerns:
to build unity among members
to educate all Buffalo State students on concerns of crime and safety
to provide information for obtaining careers in criminal justice
to encourage the principles of self-awareness, unity, self-determination, collective work, and responsibility.
Meetings are held every Tuesday during Bengal Pause (12:30-1:30 p.m.) in Campbell Student Union 415. 
All Buffalo State students, regardless of major or class standing, are welcome.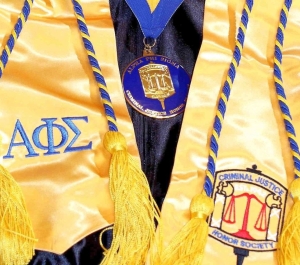 National Criminal Justice Honor Society
Alpha Phi Sigma Honor Society, the national honor society for criminal justice majors, recognizes the academic excellence of undergraduate and graduate criminal justice students.
Membership Requirements
Open to criminal justice majors or minors who have completed at least 12 credits at Buffalo State
Undergraduate applicants must have a minimum overall and major GPA of 3.2
Graduate students must have a minimum overall and major GPA of 3.4
Must have attended two Honors Society meetings
Attach a complete audit sheet to the application
A $70 money order or bank check (no personal checks), payable to Alpha Phi Sigma National Headquarters 
o    Note: There is a one-time local chapter membership fee of $15. Details on payment method will be discussed at meetings. 
Submit your completed application, a bank check or money order payable to Alpha Phi Sigma National Headquarters, and your audit sheet to Clairissa Breen (faculty adviser).